Cutting edge imposition and template mangement software
intergrated with the aerocut
Slitter/Cutter/Creaser Software for Aerocut

Template Based Barcode System
Intellicut is a groundbreaking approach to efficiently operate and manage your slitter/cutter/creaser document workflow. Easily impose artwork + address data to seamlessly create PDF layouts with job barcodes and cut marks for the AeroCut. Increase your shop's productivity with Intellicut to program and manage your AeroCut template library from any networked PC. Take control of your entire print and finishing workflow process with the Intellicut Software!
Template Based Barcode System
Template Based Barcode System Over 170 Preset templates are available with your AeroCut and Intellicut generates perfectly imposed PDFs with template barcodes. Have a custom job? Create a template once that automatically saves in both your Intellicut library and in the AeroCut manuset library with your unique barcode. All you need to do is select the template, add artwork, print and cut!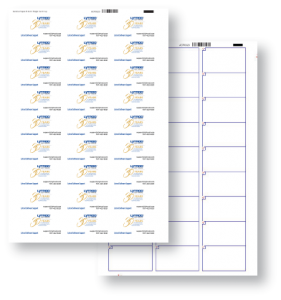 The Intellicut imposition tool uses Lytrod's proprietary Smart Layout Assistant technology. Select paper size, cut size, bleed edge and let the Smart Layout Assistant do the work for you, determining the perfect layout that will meet all AeroCut requirements. Download the template with one mouse click to your AeroCut. Save time and money by ensuring any layout you create will work seamlessly on the AeroCut.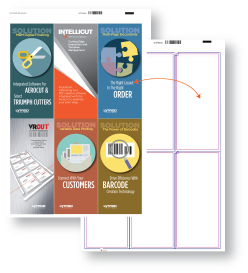 Multipage Artwork Support
Intellicut supports whatever Variable Data tool you have today by imposing multi-page PDF files with ease (or you can use Intellicut's built in data merge features!). Intellicut ensures that pages are stacked in the correct order on your AeroCut.
Automatically Program Your AeroCut!
Intellicut directly connects the imposition design process with programming of the AeroCut Slitter/Cutter/Creaser. Use Intellicut to create AeroCut compatible design layouts and compose barcode ready PDF print files with your artwork. That's it! Intellicut will send the exact cut, crease and perforation settings to the AeroCut through your office network connection, allowing your operators to pick up their print and put it right into the AeroCut. The AeroCut reads the barcode and automatically adjusts the machine to create perfectly finished pieces!


• Instantly produce print files for over 170 preset templates with full barcode support.
• Create Aerocut manuset custom templates with guaranteed Aerocut compatibility.
• Send custom generated manuset template settings directly to the networked Aerocut.
• Manage your Aerocut's template library from your networked PC
CREATE FLEXMODE TEMPLATES
• Merging of addresses onto any Aerocut layout • Intellicut Mail Barcode creation • Automatic line ordering to retain data sorting for sheetfed Aerocut cutter
Imposition, addressing and PDF creation software integrated with the
Aerocut to optimize your print shop.